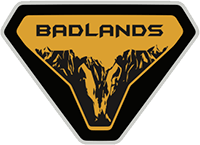 Member
Took my Big Bend out to the 4x4 beach today, and I ran into a couple that had an Outer Banks Sas while I was out there! They were kind enough to let me snap a picture.
The 2.3 auto combo performed far beyond expectation on the soft sands in the Outer Banks. There is little to no turbo lag, and more than enough grunt to turn the 33" tires on demand. I've driven a few different vehicles out here from Jk Wranglers, Tj Wranglers, 6.0 and V10 Excursions, and a 3.5 equipped F-150. The Bronco felt right at home, unlike anything else I've ever driven. Using the Sand G.O.A.T. mode, the increased throttle response was noticeable and helpful. I couldn't sense an ounce of wheel spin.
The 285/75/17 Toyo AT3's fit without any rubbing, and at 25 psi seemed to float over the sand. My BB is a base, with 3.73 axles and no locking differentials.
Would anyone be interested in a Bronco Take-over sometime next summer?? It's probably my favorite thing to do in the OB! We could organize food and maybe a small giveaway. If you've never been out there, I would HIGHLY recommend it.
Last edited: