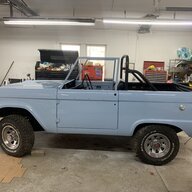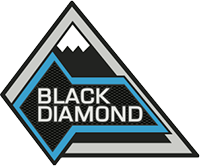 Well-Known Member
OK, I contemplated not posting a review when I took delivery of my Bronco because you guys can be brutal! (Kidding but not really lol) So I took delivery on Monday the 19th of my BD. We got a 4d, Cactus Grey with the MIC top, hitch, molded floor matts, upgraded wheels and the headliner (although that ended up being free). I was lucky enough to be my dealers priority order so my dates don't really apply although I was early on them to start. I had a day one reservation, and ordered as soon as the banks opened up. I know my dealer pretty well and thanks to this forum, and others, I was teaching them stuff so they wanted to hook me up. My original build date was the week of May 31st, then it was pushed to June 14th. It was built on 21st but then I heard nothing for almost 2 weeks until I got the built email. When it finally came off the truck (after another 2 week wait) I saw why, "bad top" was written on the passenger side rear window...so I guess it was waiting on a new top. So at any rate, on to the review.
So first impressions are we super happy with our choice and the Bronco in general.
GOOD:
MIC top looks good and matches the flares almost perfect. It came in on Friday the 16th but due to the salesman being off, nobody called me. I was away Saturday, so pick up was set for Monday. My point being it sat in front of the dealer all weekend, we had several storms that weekend, and I saw no indications of water leaks.
Paint looks excellent and gaps are spot on.
Interior was great as well, vinyl seats aren't overly hot in the 90 plus degree weather over the last few days.
We got the manual transmission and paired with the 2.3 it really goes. I have the 2.7 in my F150 and they are VERY similar. One reason besides the price for us getting the manual (beside just liking a manual to play with) is that I have the F150. The 10 speed in that is "mehhh" It's sort of sloppy at low to mid cruising, searching for gears, up shifting to soon, or at bad times. And I've had it for over a year so it should have "learned" my driving style by now. So we went manual. You can obviously tell when you're behind the wheel it's a 4 cylinder, as 1st gear is low and tachs out pretty quick. But when you get on the throttle in 2nd and 3rd it seriously rips. The right side of the gauge cluster is configurable, so I put up the turbo boost gauge and get a big smile on my face when you wind the rpms, the boost gauge quickly turns green, and the Bronco takes off. You can hear some turbo whistle from time to time which is nice. Nowhere near my old Duramax but you can hear it and adds some cool factor to the ecoboost.
We took the front panels off the roof the other night which was as easy as the videos show. It went on just as easy although it was dark and I would not suggest for the first time doing it in the dark. I was afraid of bumping and scratching it.
We got the upgraded wheels for the BD which we are very happy with as well, love the look against the General AT's which in my opinion are perfect. The tread pattern is similar to BFG KO2's but I think the lugs are a little more spaced apart as I have them on my '69 Bronco and compared them. I have heard a couple stones getting tossed out of them onto the Bronco though (it made me say EWWWWW!)
We are very happy with the height of the BD. With the 32" Grabbers at stock height, I'm 5'10 and have to step up into it and kind of slide out. Like if it were a pickup, I would put side steps on it. In my opinion its perfect height.
The start/stop with the manual is interesting and you can turn it off. When you put the Bronco on neutral, the start/stop will activate. When you push in the clutch, the Bronco will start back up.
Hill start assist is pretty cool also. Although I learned how to hold a manual on an incline using the clutch, it's still useful. So when you are on a hill and have the clutch in, the hill start holds the Bronco when you take your foot off the brake. As you start on the gas, and start to release the clutch the brake disengages. You still have to know how to use the clutch and gas but it helps with that transition. I am pretty sure you can deactivate it in settings although if it's on you can still do it old school and it effects nothing.
Hill decent is impressive. I'm sure you've seen videos on it. I was at the top of a super steep hill the other night so I figured I'd try it. It was set at 11 mph and literally it just cruised down the hill at 11 mph, so controlled. The RPM's weren't racing or raising, it didn't feel jerky....just slow and controlled. I think I was in 2nd or 3dr, I don't remember, but probably 2nd and it just stayed at 1500 RPM's and quietly went down the hill.
BAD:
well not really bad, just a down side... The stereo is a little lacking. Let me start by saying I really don't care. I didn't buy it for the stereo nor did I go with the B&O stereo. Its the standard unit and it's "fine". I haven't played with it, but it's definitely lacking bass. I found that AC/DC thunderstuck does sound fucking awesome cranked up ripping down the highway though
Only issues are 1) My sync voice assistant is not working. The button and the wakeup phrase of "ok ford" does nothing. A quick press, like my F150, should cause it to reply, but all it does is bring up siri no matter how quick and light I press it. I'm sure it's just a software issue or a needed update. I'm going to do a sync restart before I bother going to the dealer. I did send an issue report to Ford through the sync system.
2) there is a tiny bit of rust staining around 2 of the "bronco bolts" on the steel bumper. I'm going to take them out this weekend and see if there's a little rust on the bolt, or is it on the bumper. It's not rust per say but a little staining if you know what I mean.
Feel free to ask questions, I know there are more and more of these reviews out there to where it gets to the point of "ok, ok, you got your Bronco big deal" but I wanted to post this to maybe help someone be content with their 2.3 choice or questions about the manual since I haven't seen too many and I was wondering myself if the 2.3 was going to be adequate. If you go to my instagram "broncounlimited", there is a link to a quick youtube walkaround, although it's not great, it gives you a better look. I will be doing a ride along to show the above described stuff soon.
UPDATE: Went on a trip this past weekend, all highway and interstates, on the way which was south (slightly downhill) I showed 25 mpg. After getting to our destination, driving around a little, and back home (north slightly uphill) mpg was reading 23.6 when we got home. I'm pleased with that considering we had 5 people in it, 2 duffle bags, and 4 beach chairs. Otherwise, around town has been in the 17.4-17.6 mpg area.
Last edited: