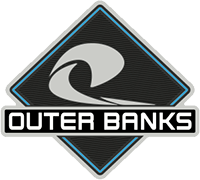 Member
There is about a 20 minute ride-along video with decent quality on YouTube showing off some features.
Here is feedback from the Bronco6G member who was the passenger during this ride:
I'm the passenger in this Bronco, I shot the video. I have to tell you all that this thing really is mind blowing. The trail turn assist is something I wasn't looking forward to & it truly shocked me how it worked.

The rattling you heard I THINK had to be the roof but I wanna say when that was happening we were in some really weird sand with bumps & pits. I don't expect that to be an issue unless doing high speed off road stuff.

Hard to put into words but you won't believe just how effortless it felt as a passenger. I grew up off-roading & this is a whole new world, obviously. This was still pre-prod so I'm sure the production Bronco's will be even tighter.

I was really shocked at the capability of the 33's. I would have assumed Sasquatch was gonna be mandatory, but for what I experienced there wasn't a single undercarriage scrape & clang or anything. Ford is dropping a winner on us.

Visibility was great. The trail sights are super cool. I LOVE the black panels for the roof as opposed to the terrible (my opinion) white jeep panels.

The MGV was way nicer than I expected as well.

Overall, taking the ride was the WORST POSSIBLE thing I could have done to keep my excitement at bay until delivery day!
Thanks/Credit to
@Bronco Battalion usa
&
@dangerzone79
Last edited by a moderator: