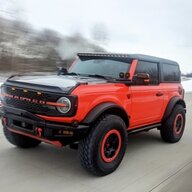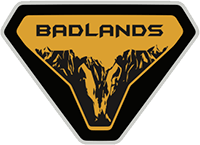 Well-Known Member
Joined

Apr 5, 2022
Threads
Messages
Reaction score

5,348
Location
Vehicle(s)

22 badlands 2 door. 22 Burban Z71
Your Bronco Model

Badlands
I finally got the meth kit on and dialed in from Julio at Alkycontrol. Kit had everything plus a couple extras for install. I only had to buy a 1/8" npt barb and some line to plumb the sensor into the afe charge pipes.
Install wasn't to bad. Little on the tedious side with the wiring and lines, I soldered and shrunk everything. Plus finding a location for a tank. That was the biggest challenge.
Tuning wasn't to bad. 3 drives and dialed in. Did get a couple flashing cel's while tuning (excess alcohol). Cel clears soon as the alcohol clears out. Around 10-20 seconds to go back normal and the cel to go out.
For the tuning I adjusted between the flashing cel and exhaust heat smell, that smell everyone complains about after getting on it. It's dialed to where no exhaust smell on hard acceleration or cel now. Set at 10 psi for activation. 25% start for ramp.
Performance. Since dialed in the truck pulls way harder and smoother. Power band is now like a cv trans. No noticeable power band change through out the gear until 85ish. Baja is worthless now as the truck is liking mid shifts to stay on top the torque band. 1/2 pedal in sport seems to be about max so far performance delivery wise.
Usage. Meth usage, jury is still out of general usage. First 3 times out were 2 quarts for a 1/3 of a tank. Way to much. With it dialed back I went through less than a quart in the last 2 days. Gonna have to get some daily miles on it for accurate ball park.
For the first 2 times out I would have said the kit wasn't worth the money. After I got it dialed in, won't have another turbo motor without it.
I did get to embarrass some dude on a 600 at 30mph, 27-30 is where max kick down can be displayed on my setup. Can only imagine how that felt to get out run by a bronco form 30-60. Lmfao.
Can confirm these trucks are no joke when you get some power to them.