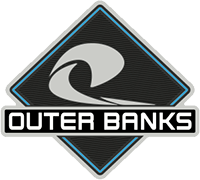 Well-Known Member
Closed by Administrator because this:
Different shocks, different tires, sway bars, etc. MUCH more weight above the rear axle. Ranger has leaf springs for crying out loud.

They're not even close.
_____________________
As someone else mentioned coming down from a Ford employee-
if you want to know how the Bronco drives go test drive a ranger crew cab
Alex on autos is my go to for detailed reviews. Here's the video. Fast forward to when he is driving it
2.3 L is 20/24/22 MPG Awd and 6.4 0-60
Handling rated at A-, Ride at B. Most important thing to note is that those grades are comparing to pick up trucks, not SUVs. It would grade lower if being compared to SUVs. So typical to pick ups, and noted in the video, is a ride that's a bit on the bouncy side with some lean in and body roll.
not sure if this is good news as I've heard others complain that the rangers ride makes them somewhat sea sick given the bounciness.
I still have hope that the ride is better than the JL. But far from the steering/handling found in say the Ford Edge that has typical Ford tight/quick steering and surprising car-like handling.Although the Bronco seems to be more pick-up based deviating even further from car-like handling. that should be expected given the bronco is body on frame. Any hopes that ford was able to accomplish a driving feel that is similar to a unibody seem to be highly unlikely.
unfortunately, other reviews of the ride/handling of the ranger are
-average at best
-clumsy
This goes back to 2019. so hopefully ford has improved that for todays Bronco application
Last edited by a moderator: