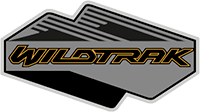 Well-Known Member
Typically your dealership might require a non-refundable deposit of $500 or $1000 once you submit your order sheet.

So if you back out of the deal and never take delivery, the dealer still makes out a little for the hassle of now having to sell the vehicle on its lot.
Hope can the dealer ask for a down payment when you don't actually finance or trade anything in before the the new Bronco arrives. That seems fishy to me.
I am being told the dealers can not order any Broncos, but they can keep those that were not accepted after the reservation. Has anyone else heard the same?