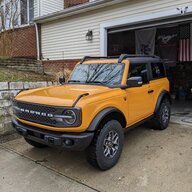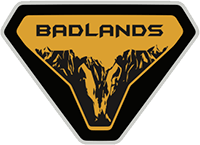 Well-Known Member
I typically put Katzkins in all my cars. It's a very noticeable upgrade over factory leather in most non-luxury cars (or the best option if you get a vehicle trim that doesn't offer leather). Looks good in the Bronco.

If you install Katzkin yourself (not really difficult if you pick up some hog rings and pliers), it's usually only about $1000 for a full vehicle kit. I bought Wet Okoles once and they were nearly that much (about $850 for front-and-rear on a Subaru Crosstrek). I hated the Wet Okoles. They stain easily, the outer layer separates from the neoprene foam after a while if you slide in and out on it, and they're super sweaty/swampy in the summer (not that katzkin leather isn't also, but leather doesn't "soak up" wetness and hold onto it like neoprene does).
Wow, they actually still use hog rings on interiors?