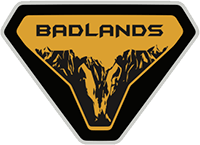 Well-Known Member
Two weeks ago I was all in on the 2 door but as time is going on I'm beginning to get closer to a 50/50 split.

The 4 door has:

- a larger fuel tank
- stowable doors in the back
- much larger cargo area
- rear seat AC duct (unconfirmed on 2dr)
- 8/10-way power adjustable seats
- cargo tray

The 2 door I mostly prefer for the proportions (looks better) and it'll likely off-road better.
All good points! Thank you. I'm in it big for the cargo (no kiddos) but am disappointed with The rooftop ratings. We shall see!