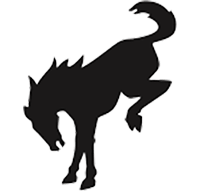 Well-Known Member
First Name

Rob
Joined

Jul 14, 2020
Messages
Reaction score

634
Location
Vehicle(s)

1972 Bronco
Bronco

Base
As someone who owns both a 2.3L and a 2.7L Bronco, you will not notice any difference in performance unless you're on a steep incline (especially if you are using premium gas). It's only a 30HP difference. And the extra 90lb-ft of torque doesn't mean much, when you're dealing with these kinds of turbos.

In the case of the Bronco, gear ratios are more important than the engine. If you want to use 35s, then get Sasquatch included from the factory. My 2.3L Sasquatch Bronco is faster than my buddy's 2.7L Big Bend, because he upgraded to aftermarket 35s himself, without regearing.

You'll have fantastic power no matter which engine you choose, as long as your mindful of the gearing. I plan on putting out some videos in the future, to better explain this.
How is the 2.3l Sasquatch accelerating uphill on the interstate in the mountains at speeds of 65mph to 75mph? Is there plenty of uphill passing power at elevation?