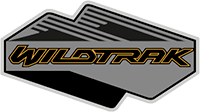 Well-Known Member
My only complaint with Archtype Racing is that I am excitedly waiting for my fender badges. I did get an email saying something along the lines of, we haven't forgotten about you but its still gonna be awhile.
I wish lead times weren't so long . . . I wish I had a tree in my backyard that grew $100 bills. This is, unfortunately sometimes how things work. I own a medical clinic, you would not believe the lead times on things like exam gloves and band-aids (used to be days, now its weeks), NOT to even mention medication availability (I hope that you don't take Adderall). Everything is taking longer to make, then package, then ship . . . it is the way of the world these days.
I am looking forward to my fender script, I just hope it gets here before father's day!