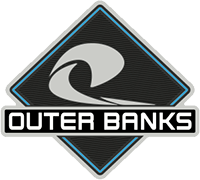 Well-Known Member
1. I am not sure if this is totally true, but it was said in the Q&A that if something is locked out on BnP (due to weight), then it reflects what is and isnt an orderable configuration. So when you go to place your order, is the dealer's ordering software dynamic enough that it ACTUALLY lock things out due to weight, or are they just going to follow with what is reflected in B&P as a 'payload/GVWR tool'? ...The reason I am asking is, given BnP isnt the best put together, what is our safety net for an orderable configuration? If the dealer's ordering tool isnt very dynamic, and you trip some type of weight threshold that the system doesnt reject, will that cause delays? Will Ford come back to the dealer months later when they are gearing up for the build and say, this doesnt work, please revisit with the customer, etc.

2. When will we know our rough payload figure for our specific build? If the dealer's software calculates payload numbers on your build, this would be huge, since we could modify our order on the fly with that knowledge. Or will you be waiting like a dumbass until your car gets shipped to see what the payload sticker says? Or will you find out your payload a couple months in, and you're still in a window where you could modify your build?

So in summary, when is our payload calculated for our exact build, and when will we know that number? Do we have any control over this situation? I have a feeling the worst case is true - which is the dealer puts our order using BnP as a 'payload' tool for what BnP thinks is an orderable configuration, the car is assembled, then weighed, and the payload sticker is produced. By that time, it is too late, we either take it or leave it.
Last edited: