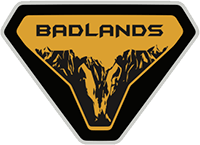 Well-Known Member
Thank you! That's the impression I've been getting for the most part, with a few people having some issues, but I feel like that's just how it is with cars. Just like with people, some have no issues, some have minimal issues, and some are in the hospital (shop) every other day. I know it shouldn't be like that for things that are mainly built by machines, but it is. And also people say by the 2nd model year things should pretty much be fixed, I have a 2012 GTI who's first MY was 2010 and they didn't fix the issues that I'm having and have had until MY2013 so you never really know if a bug is gonna show and if it does when they will address it at the manufacturing level.
One thing to take with a grain of salt is the effort Ford will put into the truck. Yes, a ton of earlier problems have been seen and fixed, but also mostly on models with high production numbers for the average Jane and Joe. My Gen 1 Raptor had a lot of previously used parts and heavily tested tech on it. Like the SVT Raptor, this Bronco is getting beat up before its released. Moab, Rubicon, Baja, etc. The intent to shake out those issues before reaching the consumer. When the FSBs came out on random odd issues for the Raptor, Ford was very responsive to their customers. I had a leak in the cab where the rush of production caused a kink in a drain tube. They were in a big hurry in 2011 to crank out orders. Fixed under warranty, but they (corporate) followed up to find out my satisfaction on the truck as a whole. A lot of effort went into it before the release and a lot was put into fixing Gen 1 issues and transferred to the Gen 2. My 2011 is a solid truck and I've run it hard. REALLY hard. 133k miles was my first leak.
To keep it in perspective though: Gen 2 TTs are known for a lot of maintenance, whereas my 6.2 gets a lot of "bulletproof" comments. I believe the Gen 2 isn't an SVT vehicle though, so being a high volume vehicle, that may be what you see in the variations of reliable vs not. We're seeing Ford beat the brakes off these trucks as we speak, almost real time. The reliability should be worked out, then expect some assembly line quirks to arise during production that need to get worked out.
Point is, Ford put time and effort into the Raptor that other vics didn't get nor get today. Same happens with GT500s and 350s. The Bronco seems to have had more testing than the Gen 1 because it's not purpose built just for desert, it's more of an all around rig so needs more from the various design teams. At least that's what I'm seeing, maybe social media testing in 2009/10 wasn't as big for car manufacturers as it's being right now. In any case, you'll likely see better reliability out of Bronco production lines than what others have seen from regular cars.