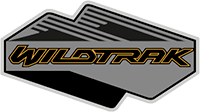 Active Member
First Name

Kevin
Joined

Jul 16, 2020
Messages
Reaction score

72
Location
Vehicle(s)

2019 Subaru WRX sti
You turned me off right there. I'm that guy who typically takes my vehicles past 200k miles. About to pass 200k on my Mustang with the V6, most I've done to it is a brake caliper and water pump (plus the axle back exhaust). I like it when I don't have to replace half an engine. So if the tune will hurt the vehicle in the long run, I'll stick with 310 hp and 400 lbs. torque.\

But thank you to those who answered.
Just a tune is not going to hurt the engine longevity if the tune is good, meaning it maintains proper fuel AFR and does not exceed safe boost levels. The factory tune is set to cover a wide range of fuels and conditions. They do not tune from the factory to the limits to allow plenty of safe margins to account for lesser grade fuel and conditions. A turbo engine can typically gain a decent amount of HP and torque with a good tune that adds some of what the factory left on the table. The typical route is to lock it into a 93 octane only tune if you have it available. Depending on your stock fuel system capacity you can even tune for E85 or a blend of say E30 or E50. The higher percentage of E85 the less efficient it is and it needs more volume of fuel. Typically the factory injectors and fuel pump isn't set to handle full E85 fuel capacity needs to the cylinder. A rarity is a car with enough factory injector for it. My GT350 which was a NA car was one of those rarities that had enough factory fuel system capacity. I tuned it for E85 and just that fuel along with some long tube headers took the factory 526HP at the crank 460HP at the wheels to 520hp at the wheels. The E85 benefit is its 104 octane rating. You can crank up the timing advance without detonation. Cheap race fuel. It just loses 20% in efficiency so your fuel economy goes down. Plus side though is it's typically 1.00 a gallon cheaper at the pump compared to 93. Turbo cars benefit more from the 104 octane vs a NA car. My Subaru WRX STI is tuned on 93 octane for example with just a bigger downpipe, catback exhaust and increase in boost to give me 60HP increase. Any tuning you do should be with a reputable pro tuner. They can do what is called an etune. They email you a tune which you load with a purchased tuning device like an access port or a Nguage. Then you do a datalog driving the vehicle and send the results to the tuner. The tuner will evaluate and adjust. The process will repeat until the tuner is satisfied with the results.