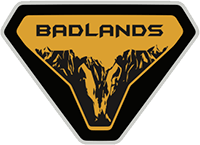 Well-Known Member
I currently have an escape and never use the backseat. I don't know if I would regret the trunk space. We shop at Costco and Sam's and fill the trunk when we go. Haha
I currently have an Escape and have the back seats folded down nearly all the time. It's just my wife and me and our two dogs. We're getting a 2 door. I LOVE the look for the 2 door so much. And I've seen both the 2 door and 4 door in person and the 2 door is more than enough space for my needs. It's YUGE. There's a surprising amount of room in the back. And with the seats folded down, there's a lot of cargo space.
Keep an eye on the Michigan Bronco Club page for Michigan sightings. You may get a chance to see one in person before orders are due.
EDIT: ICYMI - pics and measurements of a 2 door Badlands.
https://www.bronco6g.com/forum/thre...lands-in-cyber-orange-with-measurements.9976/
Last edited: