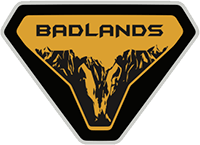 Well-Known Member
Not really, my SUV has a 14 bolt rear and a 9.25 front ring gear size, 37s and 38s are well within the scope of reliable off-roading.

Lifting a truck but not putting the requisite size tires on it isn't just a cosmetic issue its making the COG higher without giving it the advantages provided by properly sized tires.

Minimum lift necessary to maintain COG while the largest size tire that can fit within those parameters puts you at a huge advantage.

Now for the Bronco 37s May be the max reasonable size, but I certainly wouldn't want to be running 6" of lift with the diffs still as low to the ground as a stock truck, that seems pointless.
Where in OBX are you?