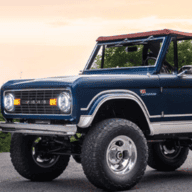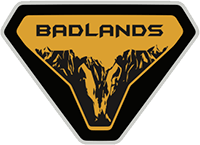 Well-Known Member
Update 1:45 PM
: First off.. thank you for all the positive feedback guys. I wasn't sure if I was going to share my thoughts but I am glad I did. Secondly, I apologize for posting this and then leaving my desk for a few hours to visit my construction sites. Seems things got awfully spicy in here during my absense
Clarification on the MPG Debacle:
The 12 MPG comment was more of a "What is the absolute worst you could see it getting?" comment. It was his response to my relief to hear he was getting high teen mileage combined. I stated I was scared it would be more like 12 with the 35" tires but had no idea what to expect.
"Well you could probably get 12 if you drive around town like an idiot"
His assurance was that MPG wasn't a huge deal like some were making it out to be. Sorry for the confusion. Keep in mind while he has driven the sasquatch on the highway and through town, he hadn't simply measured JUST around town driving.. he was making an assumption.. not stating FACTS.
Last word of advice: Take everything with a grain of salt. The guy was simply trying his best to answer my questions as best he could. He could barely say two words with the questions I was asking him but he did his best to help us out.
Original Post
On Saturday the GF and I arrived at Varsity Ford in Ann Arbor Michigan around 11:45 PM. Our appointment was for the noon timeslot so we were a little early. I was disappointed to find that the Bronco on display was the Rapid Red Outerbanks we have been seeing on the forums. I was really hoping for the Black Diamond so I could see the sasquatch and MGV or at least the First Edition to see the Cactus Grey color on the Bronco. Regardless... beggars can't be choosers.
The event started by them gathering us all into a group and they then gave a slight introduction about the Bronco and rattled off some generic statistics/features of the ride. I drowned all this out as it was nothing a common fan wouldn't already know.
First Impressions: While I was excited to see the Bronco in person I will admit I was rather surprised at how my adrenaline didn't spike. I think it mostly has to do with having seen this vehicle in countless videos/photos over the years that I pretty much know it like the back of my hand. Rapid Red is a great color. I'm not convinced I'd pay extra for it but it looks great with the black accents. If I wasn't so in love with Area 51 I'd probably consider it.
There was probably 20-30 people there at the time. I literally stationed myself by the driver's door so when they stopped talking I could jump right in. Mission accomplished. Apologies that I couldn't get photos a bit further away to get a better image of my legs. I literally had the phone up on my nose trying to get as much as I could. Maybe in a few weeks I'll have more time and have my GF take a photo from the second row looking down. (More on this later). Anyways, I think space/legroom in the front is perfectly acceptable. I didn't feel like I had to lean my legs up on the center console or never felt cramped. Sitting in the driver's seat was fun. As I stated earlier... my juices weren't really flowing upon arrival but once I sat down in the drivers seat... six to midnight. Even the Outerbanks with the smaller tires had a great ride height and the feel/view of the cabin is a delight. It felt like it would be a very fun vehicle to drive.
The overall quality of the vehicle seemed nice. I touched a lot of the materials and was satisfied. The front seats were comfy, the armrest and center console were well placed and padded that I felt I had a few comfortable driving positions. Nothing is worse than a car where you have to hold your arms up the entire time. The Bronco did not have that at all. I sat in the backseats for a bit and had a another gentlemen extend the front seat all the way back as a means to crush me in the back. He was laughing and said "I'd never need this much room up here" but regardless I wanted to see. My legs needed to point out a bit kind of like on an airplane but wasn't horrible. For a short trip 30 mins - 1 hour it is manageable. Anything longer than that would likely be miserable. Keep in mind I had the front seat as far back as it would go. Another item I made sure I checked out was the tailgate. After having owned a jeep I wanted to see how it was opening and closing it. The tailgate hinge and the way the cylinder locked it into place was a nice feature. I opened and closed it multiple times... it works well.
The Ford reps that were there weren't "Bronco Nation" reps but there were familiar with the forums (Both this one and TheBroncoNation). I vetted them and asked them what they liked and didn't like. I eventually found one guy who knew more than the others... obviously I needed to hit this guy with the kitchen sink at this point...
Question 1:
"I am thinking of going Sasquatch on my Badlands but my concern is ride quality and MPG"
Answer: I love the sasquatch package. I wouldn't think twice about it. It vibrates a bit when you get to high speeds because of the tires but there is absolutely no wandering on the highway like there is with a Jeep. You aren't fighting it. I would put it inline between driving an F150 and an explorer on the highway. Also, as far as MPG goes I had about 16-17 recently but that was with highway driving as well. If you just did around town I wouldn't be surprised if it's around 12.
Question 2:
What model is your favorite and what are you going with?
Answer: Oh, I'm waiting for Ford to come out with a few more engine options...
Question 2A:
Oh so you're talking about the Warthog? I know you cant talk about that but a little birdie told me we could see it coming next year... if so dont move a muscle and don't blink.
Answer: The gentlemen was totally still and didn't blink.
Question 3:
I know Ford has confirmed a green for MY22. Can you confirm if this color is currently offered on another Ford vehicle.
Answer: No the color is not currently offered on another Ford Vehicle
Question 3A/Statement 3A:
I really hope Ford comes out with something along the lines of an army green.
Answer: The guy smiled but he wouldn't allude to anything else.
Question 4:
If the Heritage Edition is very similar to the Cactus Grey build we saw during premier night then don't move a muscle.
Answer: The guy didn't move.
Question 5:
If you could pick between the Raptor R or the "Warthog" which would you choose?
Answer: I'd hypothetically pick the Raptor varient of the Bronco... if there were such a thing
Additional Thoughts:
- Assuming the information above is correct, we can cross Guard Green off the list of possible green colors for the Bronco. "Greaaaattt succcessss" - Borat Voice
- There was a Cactus Grey Bronco Sport. It is a nice color and definitely different in person.
- The soft top material seemed nice. They had it open the entire time and a door and the windows stored in the back.
- The build quality of the vehicle felt solid. Opening and closing the doors felt sturdy. I never felt like anything was loose and the door just felt like it would hold. I can't say the same about the wrangler doors. People who are expecting a Rolls Royce interior will be disappointed. This thing was built with a purpose to take a beating and last. In my opinion Ford has delivered on that end in spades..
- I asked if there was any additional insulation between the rubber flooring and the body. The crew there wasn't sure but they emailed their engineers the question and took down my email address. If I get a response I will let you guys know.
- It hasn't been made public yet but the crew is making their way to Cleveland and Buffalo in the coming weeks. I got one of the gentlemen's numbers and he told me to text him in early April. At this point he should have the dates pinned down. He said it would be the First Edition Cactus Grey at those dealerships. I live in Cleveland so I plan on seeing them again. This time I'll at least get to see a Sasquatch. I'll also try and grab a better photo of my legs in the front seat. This time I'll have the GF take the photo looking down from the backseat.
- When I told the gentlemen my build and that I had my order in two hours after the premier he said I'd be looking at late Summer (August) due to sasquatch. Oof... I was really hoping that since I was somewhat early I'd maybe still get it in July but who knows...
- The crew was kind enough to turn on the vehicle and crank the sound system for me. It was maybe 25% but it sounded pretty good. At the next event I'm going to ask to pick a song and really see how much I can make the sub bump. Their personal impressions were that the B&O sounded much better than stock... take that with a grain of salt obviously because they work for Ford.
- I'm not sure what my GF would've said if we saw a standard 33" Badland's in person but the second we walked up onto the Outerbanks she said " I want the bigger tires" Which actually surprised me because she was the one pushing the smaller wheels the entire time. Good news for her was I had actually changed the build a week ago to sasquatch and was just going to have her show up at the dealership and be surprised lol.
- I felt the material in the wheelwells and then felt the sound insulation underneath the hood. It felt the same. Obviously the roof insulation has some padding underneath it but whatever it is on the outside that they are using for sound insulation, it was or at least felt the same as what is inside the wheelwells.
Last edited: