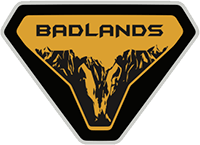 Well-Known Member
I had a 2003 Wrangler from 2003 to 2009. Loved it. Soft top very easy to take off. I wanted a truck in 2009 and my wife talked me into trading the Wrangler for an F-150. I should have kept the Wrangler and got the F-150.

I've wanted a Wrangler (or something similar) ever since. I want a 4x4 vehicle that can go topless and is very easy to switch between top on/top off.

The Wrangler has better wheels, colors, top options, and easier to purchase. I want a 2 dr and so far I see no soft top option for the Bronco. And I'm not too keen about the Bronco gray MIC top. So far it looks like the Wrangler can switch top on/top off quicker and easier than the 2 dr Bronco with MIC or modular top.

That said, I'd still rather get a Bronco. The Bronco is better looking overall than the Wrangler. But the wait may eventually break me. I may not be able to control myself next summer if I see a Wrangler on a dealer lot somewhere. It's going to take a lot of will power to wait for the Bronco.