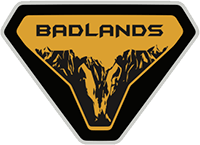 Well-Known Member
First Name

Matt
Joined

Feb 7, 2020
Messages
Reaction score

232
Location
Website
Vehicle(s)

1970 Bronco
Thread starter

Thread Starter
Heres the timeline:

- Mike Levine early on tweets total number of removable parts on both mod tops as 6. (This would include windows.)

- Ford lists removable pieces and states rear windows on both tops.

- Ford rep at NYSE event (Aug) state's pre-production two doors don't yet, but production units will.

- Ford Rep at super cell west (Sept) states the two door (there?) doesn't have removable windows. (Not sure he meant just that unit or in general. Was also wrong about other stuff)

-Ford rep at super cell east (Oct) states that both 2 and 4 door will have removable windows.

https://www.bronco6g.com/forum/threads/q-a-from-bronco-super-celebration-east.6462/

Somewhere in there I may have even missed our inside man confirming as well.

So, based on all that, yes, until I hear otherwise I am sticking to the belief that the 2-door will have removable windows.

(In the very least, Ford still intends for them to be removable and I have no indication that's not still the case.)
Thank you for that summary.
While a long time ago, the Bronco II windows were also intended to be removable, and it never happened. I'm extremely skeptical of the 2021.
I can say rolling safari top style is the holy grail for me. I often wonder if people realize how miserable topless can be... The ability to keep the roof rack is huge, especially with the limited cargo space.