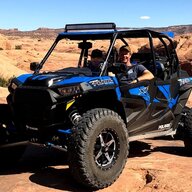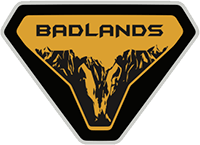 Well-Known Member
The Bronco R was used in the Baja 1000. This "race truck" used the stock 2.7 engine and transmission. A stock Bronco was also used in the NORRA Mexican 1000. But neither of these races are valid arguments that the 10R60 is good enough because we don't have validated info about what transmission these Bronco's actually used. Yes, they stated that it was stock. But what is stock?
At one point, we know that Ford planned on using the 10R80 transmission due to several pieces of info, the most notorious of which was the video of one of Ford's engineers stating that the Bronco R has the 10R80 transmission in it. He also states that this transmission will be in the production Bronco.
Then sometime later, without disclosing to the public, Ford changed their plans and replaced the 10R80 transmission with the 10R60. The big question that we don't have an answer to is how many prototypes were made with the 10R80 transmissions? And which transmission did the particular "stock" race truck have that was used in the NORRA Mexican 1000 race? If Ford was still using the 10R80 transmission in their prototypes at the time this truck was manufactured, then we can assume that it had the 10R80. If it was manufactured after they made the switch, then it probably has the 10R60.
So the bottom line is this. As evidence suggests, the Bronco R has the 10R80 transmission so this race vehicle doesn't prove anything about the durability, reliability or longevity of the 10R60 transmission. Nor do we know for assurity if the Bronco used in the NORRA Mexican 1000 race has the 10R60 transmission. Therefore, in my mind, I can't use either of these races as an argument that the 10R60 transmission is "good enough" because we don't know if it was the transmission used in either of these vehicles.
And to further complicate things, we don't really know which transmission is in the prototypes used for much of the Bronco's real-world off-road testing. For example, which transmission was installed in the prototype vehicles used on the Rubicon Trail and in Moab last year? Were these prototypes built before or after the decision was made to use the 10R60? I really wish Ford would step up and provide more information about these transmissions and why they chose the 10R60 over the 10R80. Without this information, we don't really know how much real-world off-road testing has been done with the 10R60 transmission.