Banned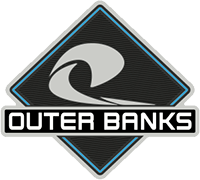 Banned
Banned
First Name

Jeremy
Joined

Aug 24, 2021
Threads
Messages
Reaction score

1,431
Location
Vehicle(s)

2021 Bronco OB 2-Door V6 Sasquatch AMB High Pack
Your Bronco Model

Outer Banks
Heading out tomorrow for a 20-hour trip to Glacier National Park. About 1,350 miles one way.
We noticed on our maiden camping voyage a few weeks ago that you run out of cargo space quickly in a two door, even with just two adults. So, we added the Roam 83L rugged case on top. I strapped it instead of adding a roof rack on top of the roof rails and then drilling holes into the case, because I need to be able to take the Roam case off in order to fit in the garage. So, straps it is.
Planned stops: Vegas, Zion, Whitefish.
If anyone has any trail or road suggestions, please let me know.
Thanks!
Will update with pics and gas mileage along the way.
The straps tuck away neatly, to avoid flapping/fraying.
Two of the 83L's would fit nicely but I've opted to use that space for the recovery boards.
UPDATE 9/26
11 days
3,783.9 miles
17.4 MPG (20 mpg until Vegas, where the highways change to mostly 80+ mph, which kills gas mileage)
4 National Parks
3 Broncos spotted
Packing a Two Door
This is what the cargo space looked like when we got home yesterday. The main objective was visibility out the rear window and side windows. You can pack more stuff on top of the cooler and probably in the crevices better, but not a lot more is going in here without sacrificing visibility.
45 quart cooler, two Plano trunks, two medium duffel bags, three backpacks, a Ford accessories soft cooler, ARB air compressor, and other small things.
Note that there's no tent or bags or other camping gear. The two-door would be stuffed to the roof if camping gear were included. That's why we got the Roam 83L, but sadly the amount of stuff you can store up there is underwhelming.
I am now more inclined than ever to rip out the rear seats. Those seats rarely get used and it sucks trying to pack with a ledge and slope to contend with unnecessarily.
Highlights of the Trip
We spent most of our time around Kalispell/Whitefish, MT, and Glacier Park but on the way up we drove through Zion, stopped briefly in Bryce, and spent a day in Yellowstone (not nearly enough time). Then on the way the way home, we spent a couple days hiking around Provo, Utah then hiking and off roading around Bryce and Vegas.
By far, the best part of the trip was Bryce. Thanks to
@Rick Astley
for the assist on going counterclockwise. The hike was tough at some places, but we took plenty of water, snacks, and breaks to enjoy the amazing views all through the trail. Can't thank you all enough for this suggestion!
Fairyland Loop (Bryce)
While in Bryce, I used the All Trails app to find an off road trail in the area. I have absolutely no off road experience outside of one day at the Nevada Off Roadeo, so FR 87 was perfect. Mostly washboard roads with small rocks and mild rutting for about 25 miles, then the final mile or so through some rocks on FR 209 over to an amazing viewpoint.
At the end of FR 209, there's a viewpoint that's the cherry on top of the fun drive out there. I arrived as the sun was still rising snd not another soul around for miles probably. Truly amazing.
Here's the trail to that spot. FR 209 is the little poke to the East at the end of the much longer FR 87.
At the end of FR 87:
FR 87's long washboard roads have a speed limit of 35
, watch out for cows and blind corners but otherwise there's nothing out there to disturb with dust once you get past Bryce Resevoir.
Provo, UT
Another great stop was Provo, Utah. Not only is the town lively with great dining (Black Sheep has bomb Native/Tex Mex cuisine), we stumbled upon an easy 4-mile round trip hike to natural hot springs just outside of town, where you can soak in the hot springs. Highly recommend Fifth Water Hot Springs trail for anyone in the area. It's only about a 40 minute drive from town to the trailhead.
Vegas - Bad Words OHV Route
We stopped in Vegas on the way home to visit my in-laws, so I used the All Trails app again to find a moderate trail for another sunrise drive.
The Bad Words OHV Route was perfect for gaining confidence, because it's all rocks but only patches of the trail are blocked by larger rocks that require technical skills. There are plenty of steep climbs and descents to test the one-pedal and trail control. There was just enough to challenge me so I could learn without completely freaking out. After the Off Roadeo, I know the Bronco is way more capable than my ability, so it's fun to test my comfort level and get better at it with this completely capable truck.
An amazing trip! There's never enough time on a road trip like this, but I really regret not finding the time to off road through West Glacier to Polebridge while we were in Montana. It might be a couple of years before we'll be back in the Bronco, but Polebridge is on my list. Along the way next time, I'd like to see Canyonlands, the Arches, and A LOT more of the Dixie National Forest in Utah.
Random pics from the trip.
Last edited: