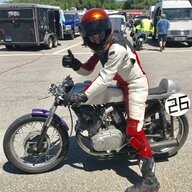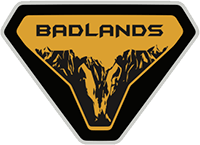 Well-Known Member
First Name

Zack
Joined

Jul 8, 2020
Messages
Reaction score

20,243
Location
Vehicle(s)

2014 Wrangler JKU
Shout out to
@BroncoRob_Reignited
for pointing this out.
The same way you can look at the source code of your Ford.com Order/Reservation page to find your exact timestamp, you are also able to dig into the code and see what your order is.
::UPDATE::
It appears people are having mixed success with this working. One theory is Ford.com is being updated on the backend, and this trick is not available on everyone's profile (yet?).

Additionally, this code may only represent what the initial reservation/order was made for, and not what is actually in the order system after a change or update... though some people are reporting their updated orders are accurately reflected.

What your dealer provides you from their ordering system is always the GOLD STANDARD and you should communicate with them to make sure they have submitted what you want.
It's not pretty, but here's an example from mine showing the tree:
The process is very similar to checking your exact reservation timestamp as explained here:
https://www.bronco6g.com/forum/threads/timestamp-timezone.12533/post-457542
Heres's the directions:
1. Login to your account on Ford.com using the Chrome web browser.
2. Navigate to your Bronco reservation.
3. Hover the mouse cursor over this screen, then right-click and select "Inspect".
4. Select "Network" in the inspection pane that opens to the right.
5. Hit CTRL+R to reload the page.
6. Scroll down through all the "Names" under the "Name" column, until I came to the third "reservations". (the first two didn't have the information that I was searching for)
7. On the right side of the screen, select the "Preview" tab.
8. Open all the
carrots
carets
(little triangles) by clicking once on each one - I found the information embedded under "orders" - then "0" - then "entires" - then "0" - then "product" - then "features" - then open all the numbers below that list a "value" for each item... there may be some sub triangles to open that reveal more specific info.
Here is the tree:
Each one of those numbers lists a different line item. Click on the number and then on "value"
This could obviously come in very handy for people who's dealers are less-than communicative and want to make sure their order was submitted correctly...
...and it makes me wonder if the Priority Code is in there someplace!
Last edited: