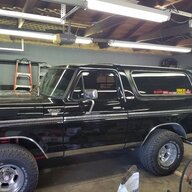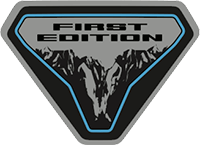 Well-Known Member
Added photos with doors on!
Price was minimal I paint cars just really time consuming these tops are not ready to paint at all but with alot of sanding and priming I achieved a suitable surface to paint.
Some Q&A with members:
Rear flares getting rock chips even with those front mudflaps installed ?
yes they are unfortunately
Nice job with the top! This is what my 2dr should have looked like from the factory.
Any thoughts on wrapping or painting the black plastic between the doors?
I could paint it but I think maybe the black looks better not sure
Looks great. I assume you sanded all the texture off of the flares and mirrors too?
the mirrors were not textured just the flares and yes all parts are smooth finish now
It looks fantastic!
Can you give us more details about the procedure?
It looks like you didn't sand the MIC surface flat and used a primer-surfacer to fill the irregularities.
What primer and primer-surfacer did you use?
I do my own work too, but still waiting for my 2 dr BaseSquatch to get built.
I blocked the entire surface with 150grit then primed then 150 blocked and 220 blocked then primed again then blocked with 320 and da with 400 and yes I blocked the most of the surface flat I used ppg 3055 primer
Products used on the top? PTM flares or are those the factory SAS? How did you prep these to get paint to stick? We tried and they turned out horrible and had to us the paint to match set,
all ppg products on top also basecoat is water-based and yes these are the textured now smooth SAS flares
Last edited by a moderator: