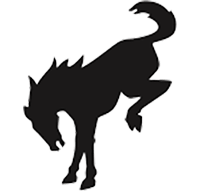 Well-Known Member
I stopped by KOH yesterday to get a look at the new Bronco while I can still change my BaseSquatch order. Little did I know that they where giving 30 minute rides in them. Let me give you a little about me so you can put my opinions into prospective. I'm 54 years old and owned my first Jeep at age 18. In the late 1980's our family business ran a few buggies and trucks in SCORE and Baja. I own a 1967 bronco and daily a 2016 fullsized Range Rover. The Range Rover currently rides on 32" all terrain tires and is actually very good off road for anything short of rock crawling... It would do better than expected on the rocks but I don't want to have to pay to fix body damage on that! With that background here is my take and because these are preproduction units I won't pick at the fit of any parts.
Appearance
The 2 door proportions are perfect and it is really stunning in person. The 4 door proportion seem a little off to me. I'm sure that will piss off a bunch of you.
The 35" tires really make it look the part even if the 33" tires still function just fine. More on the 33" tire in the performance section.
The MGV looks and feels very nice. No it isn't going to make think it is the leather in the Range Rover but it's better then expected. I'm not sure the partial leather is worth the extra money. My concern is that black vinyl, sun and heat don't make for good traveling companions. Take the top off with the sun out and you will look like you wet your shorts when you exit the vehicle.
The dash is one big expanse of hard plastic. For the life of me I don't understand why they couldn't do something better then that. In fact this is really my only complaint with the entire truck.
Performance
I got a ride in a soft top 4 door badlands with the stock badlands suspension, 33" tires, 4 cylinder, manual transmission.
The 4 cylinder provides plenty of power. You really don't need more grunt out of it. It accelerated plenty hard and pulled very steep soft sand hills in the crawl gear while still in high range. I would understand wanting more power if you were towing but the truck only has a 3,500 pound tow rating so really what are you going to use the extra power for anyway.
Much like my Rover it has different "modes" but really if you know what you are doing the modes aren't all that important. As our proffessional driver said, "they are there to help the novice off-roader".
The disconnectable sway bar is for real. It is very impressive and is making me wonder if I don't want to switch from my BaseSquatch to Bandlands. Of course that is a lot of money for that one feature. Perhaps there will be simple manual disconnect in the aftermarket.
The suspension is amazing! Ford has really done their homework on this. We were going 50 mph through the bumps and it only hit the stops a few times and when it did hit it wasn't hard. When I talked to the driver about that afterwards he confirmed that the shocks have some secondary valving as they approach the limit of travel. The truck was extremely stable at high speed while still being soft enough to flex over rocks when going slow. You could hear the stability control at work independently brake wheels to help stabilize the truck. Ford definitely spent some time sorting this truck out.
The tailgate rattled endlessly and reminded me of my jeep in the 80's. I think it is too big of an ask to hang a large heavy wheel on the tailgate and not expect it to shake off road. I suspect many people will move to a steel rear bumper with a bumper mounted spare tire carrier.
The 33" tires on the 4 door look a little small but they get the job done just fine off road.
The hill decent control was impressive. We went down a 26 degree hill with the computer managing all the braking.
It entire truck far exceeded my expectations at every level. My only complaint is that ugly hard plastic dash. I'm more excited then ever to take delivery of my BaseSquatch.