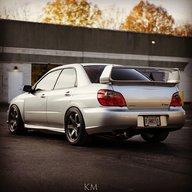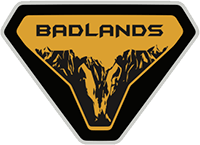 Well-Known Member
First Name

Jason
Joined

Jun 15, 2020
Messages
Reaction score

1,355
Location
Vehicle(s)

2004 Subaru WRX STI, 2DR Badlands Reservation
that sounds like an excuse when you can't do something. Heavy lies the crown, and yes price matters, price matters when I pay for a package and it doesn't perform regardless of the reason. we can talk about physics and science all day, but at the end of the day... unless we see more... we got beat by that hill, and no amount of science is going to change that. Don't make excuses for failure, get up and try again.

I want you to tell the crowd watching, or the gal you're trying to impress, or your buddies off roading when you're the only one who can't make it up the hill. "Damn slippery rocks again" you know what they'll say? "Hey I thought you were the GOAT?!"

See that's my point, us future Bronco owners have a target on our back now because we are boasting we have the GOAT, and then you see that. That's my point. But of course, people will say "It doesn't matter what people think" well... My answer to that... I wouldn't want to be the guy who had to get out of line because I couldn't make the hill (if you notice there were a bunch of cars behind him) and wait to let all the other guys pass me and make it up the hill.

Maybe they made it up the hill. Hey, I'm hoping it did . Bronco Fan here. But let's keep it real as well.
Nobody is boasting about GOAT. It's just a fancy feature that is nearly useless to a seasoned driver. Seriously, get over it. It's a marketing trick at best. There is a lot more to the truck than a bit of software. You're focusing on this way too much.
Other people having to wait for their turn on a obstacle is going to happen all of the time. You'd know that already if you've done trails.