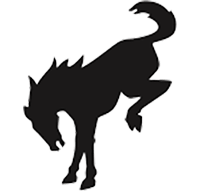 Member
Also post-trail completion see @
Pics: Bronco Battle Scars From Completing Rubicon Trail
Updated with photos posted by
@Cencal Bronco
My buddy was on the trail with his crew and sent me a few pictures. He also camped near them. He is going to send some videos when he gets back. Here are a few picks until then.

Updated With Specs (from left to right)
4 door Badland with Sasquatch Package has Ford performance beadlock rings.
2 door Badland has 33" BFG AT tires w/ standard wheels and Ford Performance steel modular front bumper.
4 door Badlands has manual transmission, optional 33" Goodyear MT with beadlock wheels and Ford Performance beadlock rings.
Original post:
Here's some photos and vids my friend grabbed as he got super lucky and saw them on the rubicon. I'll try to get some higher quality ones tomorrow from him.
Bronco Badlands with Sasquatch Package and beadlock wheels.
Some more.
More photos posted by AZRap
Original first set of photos:
And photo of interior + trip supplies:
Posted by Brandon Miller. Hopefully we get some video of this trip.
Last edited by a moderator: