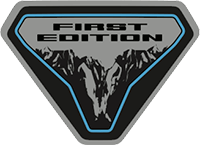 Active Member
I stumbled across an article this morning on fordauthority.com confirming the launch of manufacturing in the Mexico plant for the Bronco Sport on Oct 26th. Check out the comments from someone who worked there regarding a secret surprise Bronco coming from Ford. Legit?
His comment is below:
Bits
November 5, 2020 at 9:36 pm
I personally built that line! Hernosillo is the HOTTEST place in all of Mexico, but the trade off is the people are some of the kindest! The next statement is True ask anyone from Mexico, the women are some of the most beautiful! Better than Brazil!!! An yes I've worked there for months at a time.
Theres also going to be a surprise Bronco…thats all I can say for now. I know the new back to roots trail monster Bronco with a 2.7 wasn't enough of a shock. Ford hasn't released all the secrets.. keep watching i think all trail/outdoor enthusiasts will be pleasantly surprised
Last edited: