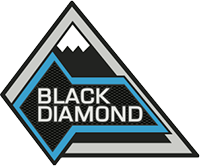 Well-Known Member
I was also really hoping the Bronco would have a slightly higher towing capacity. I took my boat to the CAT scales just to be sure and it came in at 3600 fully loaded. That was a big bummer. Guess I will just have to be patient and hold out hope that the theories about a higher towing package come true.

I do find it very odd that the 2 and 4 door come in at the same listed capacity (as many have pointed out, probably suspension limited). But even stranger is the fact that pictures and videos keep surfacing of broncos equipped with a class III hitch when they only show a Class II as an option on the website. Example in this link at 2:34. I can't think of a good reason they would fit broncos with a Class III if their max listed capacity is only rated to 3500.

Here's hoping there is an option for a Class III. I used to tow this same boat with an old 99 jeep Cherokee (Somehow rated to 5000 lbs.......standards have obviously changed a lot). It was awful but managed to get the job done for years with no issues. I am confident this would be a significant improvement over the jeep.
That's a good point. Since the video is of test Broncos it could mean that the tow capacity is still being tested. The class II on the ford website with a 3500 lb max tow are most likely place holders until they can give an official tow rating with the class III tow hitch.