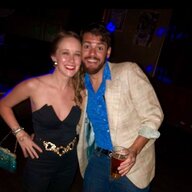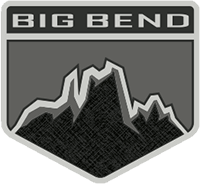 Well-Known Member
First Name

Ross
Joined

Jul 10, 2020
Messages
Reaction score

10,311
Location
Vehicle(s)

2013 Flex, 2016 Explorer, 2021 Bronco
Bronco

Big Bend
Update 7/30:
Some notes:
- The 550 per shift total production target doesn't mean they'll be producing that many every available day from now thru December. We aren't going to see 65,000(or 55,000, or even 45,000) MY21 Broncos... and if we did there would be a HUGE number of soft top stock units heading out. There could be as many as 3 more weeks of downtime scheduled before the end of the MY21 run, along with balance adjustments and slowdowns to deal with commodity issues.
- MAP has been clearing the traced units backlog this week so I have to believe some of you will be seeing your trucks soon. I wouldn't expect the tracker to update in this situation but your dealer will get a pre-delivery notice.
- Looks like we're getting closer to a resolution on the MIC roof issues. That's all I can say.
What a time to be alive, right?
As many owners anxiously await word on their "traced" units produced a month (or more) ago, MAP will soon awaken from a week of production downtime and on Monday will mark "full speed" production milestone for 2021 Broncos. And yes, those traced units are being worked through and shipped out as quickly as they can.
It's true, there are still a LOT of rigs parked both at the factory and in satellite staging lots awaiting inspection, and in many cases, roof unit replacement. While quality issues with delivered MIC hardtops from Webasto have been extremely troubling, a somewhat steady of serviceable roof assemblies is still being trucked from Plymouth down to Wayne. I still have serious concerns with the design of the roof and the ability of Webasto to build them correctly, but at this point that's something for the warranty and customer relations folks to figure out.
When MAP fires up the assembly lines again on Monday, they'll be operating with a production schedule of 550 vehicles per shift. While I haven't seen the most current blend target of Bronco to Ranger, I believe it was set to be somewhere between 60/40 and 70/30 favoring Bronco.
Saturdays were set to begin on September 11th, but now appear to be kicking off at least 2 weeks earlier.
While there have been a few one-off issues with delivered units, no other major concerns have presented themselves. The MIC roof appears to be the solo major concern, forcing the reality of production scheduling even further out of line with ordered units. This will inevitably lead to the production of lower trim, soft top, 4 door units in the coming months, as dealers with promised allocation but no buildable units will need to have a deliverable product.
As for my rig, we're 1,250 miles and 4 weeks (yesterday) into ownership and I couldn't be happier. Yes, the hardtop has issues and I have accepted that mine will almost certainly be replaced in its entirety when a more permanent solution is achieved. However, the ease of use for open-air driving is phenomenal, and the NVH while driving top-on is completely livable. I LOVE my truck and I know that you all will too, once they show up.
I'm sorry for those of you who have tagged or messaged me without a response yet, I've been completely buried in requests and I have stepped back a bit from my "connected" time.
More as I learn it.
Q&A
Thanks for the update! I'm wondering if Ford is learning of the soft top frames rubbing paint off of the roll bars. Don't know how widespread it is, but can't imagine that units are built different enough that it's rare.
Misalignment of the top when installed or abend in the framing after installation.
@PREMiERdrum

do you know how many shifts they will be running per day? (1 or 2 - 3 is too much to hope for).
Two per day with Saturdays coming online earlier than expected.
You wouldn't happen to know when the next set of emails will be sent out?
I was told to expect normal scheduling to begin next week, but that was 2 weeks ago and the situation still seems fluid.
Last edited by a moderator: