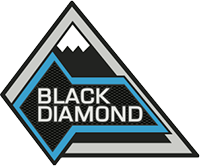 Well-Known Member
Going with Granger is more than just saving money. It's the peace of mind, being able to sleep at night, not stressing all day, up-tick in blood pressure, wondering if your dealer's gonna screw you over. It looks like the nightmare stories have people worried. That's a lot of hand wringing and sweating between now and the day your Bronco arrives. Granted I'm only in MN, but I can rest easy knowing I'm with Granger. I can vouch for them as can others out here, their communication and are a class act. I recently purchased a Bronco Sport from them, below MSRP. No fuss no muss, happy as a clam. Can't wait for my Bronco to come in, very happy to make another trip to Granger.
Being in Arizona, the $1000 off invoice was like a break even event for me. But when they did the special $2k off invoice for October 2020 new reservations I jumped on it.
I'm very glad I did. Like you said, I sleep better at night.