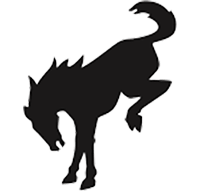 Well-Known Member
I've been checking around with local dealers to see if I will switch be for the Oct 31 (or Jan 31) deadline. Some dealers have said yes they would accept X Plan, others have been wish washy, One responded that Ford is not making the Bronco X Plan eligible. Here is part of my email exchange:

Dealer: .... But, I just talked to my GM and he said Ford is not offering X plan for the Bronco. We are charging MSRP for all of our Bronco builds.

Me: Good info, thanks. I'm getting conflicting info on X Plan, I'll have to figure that out before I switch
Thanks

Dealer: What info would that be? That you can get x plan?

Me: Some tweets from Mike Levine (Ford Marketing) and dealer comments on some Bronco Forums. Consensus is since Bronco is a regular production vehicle (not specialty, like a GT 350 or Mach) that Bronco will be X Plan eligible.

Dealer: Our GM is on the regional board of directors and he told me Ford is 100% not honoring X plan.

So, what's the straight scoop? Granger?