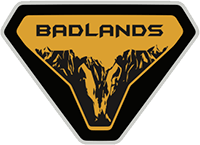 Well-Known Member
Squatch Sponsor (Level 3)
First Name

Josh
Joined

Apr 25, 2022
Threads
Messages
Reaction score

169
Location
Vehicle(s)

2022 Bronco 4-door
Your Bronco Model

Badlands
Window Washing Trick....
If you are like me, washing the windows inside your Vette (or any other car for that matter) is the biggest pain in the butt of the whole cleaning process. There is always that damn film that builds up on the inside of the windows that you do not notice until 12am at night when you are driving home from a party and the oncoming car headlight about blind you because of the film build up on the windows. You tell yourself at that late hour, "damn, I really need to clean the windows". You go home go to bed, wake up the next morning and forget all about the promise you made to yourself about the window cleaning (until the next night drive).
Anyway, I had a customer of mine purchase an exhaust system and he told me about this new Myra Fiber cloth that makes cleaning windows a breeze. Simply slightly dampen it, and wipe....streak free, crystal clear window with no sprays or streaks. Oh, and it lasts forever and is washable. Assuming it was probably a gimmick, I figured I would give it a try....
All I can say is WOW...this thing REALLY does works!!! It wipes your windows perfectly clean. Heck it even wiped off the window sticker glue (my new 09 Z06 that I am so proud of )without any effort.
Guy's, this is not a Gimmick...You are missing the boat if you do not use this handy little towel to clean your windows. It works as advertised, if not better. No more glass cleaner over spray on my dash, ever!!!
I promise you, this will be the best $6 bucks you EVER spent.
They are so good, I immediately purchased a 100 of them, and have then ready to ship out. Order below
The Ultimate Cloth Pack of 3 ($18.00) and Pack of 5 ($25.99) - Available here :
https://ticklemybronco.com/products/the-ultimate-cloth-for-best-window-glass-cleaning
FREE SHIPPING
Customers review!
*I have used microfiber cloths for years for cleaning. They weren't the best for everything, and I often had to use other methods to get a streak-free clean - especially on windows. I was a bit skeptical when I ordered these clothes, but I decided to try them.
OH MY GOD!! When I started using them I went into a cleaning frenzy!! Everything I cleaned came out shiny and streak free with only water. I have a stainless steel refrigerator that has always been a challenge to get finger prints and water drips and off of it. One good wipe over it, with nothing but water, and it was clean and streak free.
My next challenge was the kitchen sliding door. Getting the glass on this door has always been almost impossible to get every spot and streak. This door was not only dirty on the outside, but had nicotine on the inside. I had to rinse the cleaning cloth a couple of time with warm water, but both sides of the door ended up totally clean and streak free. My husband even commented on how bright outside looked with the door clean.
Then I moved to my stove cooktop which has a glass top. In the past, I have had to go over the top a few times to get it streak free. I used this cloth to clean the top, the burners, and the burner dials. Everything was cleaned like new and shiny. Even splattered grease spots came off easily without leaving smear marks. I also used these cloths on a large bathroom mirror, the counters, doors, and the shelves. All were cleaned so easily and the mirror was steak free.
Crazy as it sounds, these cloths make you want to keep on cleaning, and cleaning is almost fun. Everything thing gets so clean so easily, you want to keep on going, and nothing is needed but water. I cut one of the cloths in half since they are so large, and 1/2 cloth cleaned everything mentioned above. I am still using the same 1/2 cloth for my cleaning and, so far, have needed only to rinse it in warm water.
*My sister sent me one of these, i took it on drive from Michigan to California to keep windshield and windows clean on jeep. Works like a charm. Forgot in CA—ordered mire when home. Yes!
*Cleans everything! Great for windows, counter tops stoves leaves no streaks just use water nothing else. I use it everywhere in my house. Give it a try you will not be disappointed
*I originally purchased these to clean my TV and computer monitors. They work as advertised just by wetting them and wringing them out. They tend to hold on to stains but work fine and don't spread the stains around. I wash them in the washing machine on a gentle cycle and that cleans them up just fine.
A little later, I was looking for an ammonia-free cleaner for my car's tinted windows, when I had the idea that these might be good to use. They work great and I don't think they damage tint because they don't use chemicals.
I do notice the faintest water spots after cleaning a reflective surface (windows, mirrors) but that could be because I'm not wringing them out enough. Either way, wiping the glass with a dry paper/cloth towel or a dry ultimate cloth is enough to keep the water spots from forming.
*It is the most amazing cleaning cloth I have ever used! It cleans the windows and mirrors like a chime— with water only, no chemicals, no windex!! My windows look even cleaner than using windex and more importantly, no streaks!!! It is extremely easy to use and it adds brightness to the surface. It can be cleaned by hand or in the washing machine. If you only use it to wipe out the dust or water marks on the mirror, it is very easy to clean it by hand, since the dust will easily be rinsed off in the water. I highly recommend this cloth over any other kind of cleaning materials.
*Could never get mirrors cleaned. Always streaked. Same with my black fridge, stove, microwave and dishwasher. WOW!!! This cloth is Fan-Tas-Tic. Mirrors shine and so easy to clean my appliances. Just wipe and leave it. Great for my wood end tables with glass in them also. Tried cleaning my doorwall and the only bad result was a dirty cloth. I did cut my cloth in half and I leave one in the kitchen and one in the bathroom. Cleaned my TV screen and glass TV stand.....great results. I don't think there is anything that this cloth won't clean. Shared with my friend and she said that she loves it. Will give one to my son and daughter-in-law as well. Guess I will have to buy more for myself. Buy with no regrets. Just remember to wring the cloth out well before using so that you don't get streak marks and rinse well before the first use to remove any lint on the cloth itself.
*Love these cleaning cloths. My housekeeper recommended them & they work wonderful. Glass was never easier to clean!
*A friend told me about these cloths. It is amazing how well and easily this cloth cleans
That film that develops on the inside of the car windshield came off easily. The dirt and dog nose prints on the patio door wipe right off. Dirty oven now clean.
I cleaned so many things the first day I received this cloth. And the cloth is easy to clean. I've put it in the washer (not the dryer). I've used dish soap at the sink. Either way cleans it. I have given some as gifts.
I guess the only thing that may bother some people is that once the cloth is used, the stains remain and it appears dirty. This does not affect the cleaning quality.
*OMG, I am stunned! I have these black granite counter tops that have been a total b**tch to clean. They show every spot and take forever to stay shine up. Today I put the ultimate cloths to the test and boy and boy, I am totally thrilled. Not a spot to be found and no buffing necessary. Just let the water dry. Even the backsplash behind my stovetop was so shiny it looked like a freakin' mirror (see photo). I was so inspired this morning, I completely washed down every shelf in my fridge in no time. This will become my new housewarming gift. The best $30 I've spent.
*These things are amazing. Amazing.
I bought them to throw in a gun case and wipe down everything after using the gun. I thought they might the "microfiber" stuff you might get at any store, but no.
These things are in a class all their own. I own some jewel polishing cloths that I thought couldn't be beat. These things blow them out of the water. They don't have that typical microfiber feel - that fuzzy feel. The "micro" in the fiber is mucho micro, so that it feels more like a highly compressed paper towel, only much stronger and more substantial.
I've used these things for everything from wiping fingerprints off my double shotgun, to cleaning windows, to polishing silver, copper, and brass - and it has been awesome for everything.
I haven't washed them yet, but if I remember, I'll come back and update this review. My guess is that they'll come out looking like new, but we'll see.
*Washing windows is way beyond the bottom of my list of chores, but these clothes have almost made me a convert. Just follow the directions and you can have clean non-streaky windows in a short time. When one cloth gets dirty, be sure to change to the next clean cloth and continue. Upon opening the package I was quite disappointed in the look and feel of the product, but after using the cloth, I can only give this product the highest rating. Our windows were dirty (fifteen years of grime), but now they sparkle.
*This is the second time I purchased as I wanted to give some away to family and friends.
It works like magic. No need to add any ingredients to clean the windows, counter tops, etc. All you need to do is wet the cloth and it does the work for you.
Excellent product.
*We use it to clean shower stahl, all glass. does a great job.
*I didn't want to review this product to soon but 20 mins in my hand and I am so Impressed! Took the dogs "nose art" of the windows without a lot of scrubbing. Nothing but water and this cloth! My other problem area is my glass stove top. Always looks smeared and streaky. It's clean and shinny now. Going to see what else I can make short work of. I'm very happy with this product. NOTE: I did not receive these for free and was not offered compensation for my review.
*Cleaning products rarely live up to advertising hype. I've had these on my wishlist for awhile and forgot about them. I recently saw an ad on FB for them and decided to give them a try. I'm amazed! Window are streak-free and I all I did was wipe down my screens. No more dragging them outside to scrub, rinse and wait to dry. I also used them for dusting. It picked up dust from lamp crevices that I just wasn't able to get with other cloths. Tossing out all my terry and microfiber cloths!
*I was amazed how well these Mirafiber towels performed. At first I thought they would leave streaks, as there was slight moisture after cleaning mirrors, but they dried streak free. No more paper towels and no more chemical window/mirror cleaners! These towels live up to their billing.
*Trust me on this one........Just order the darn thing !!!! you will want to personally call and thank me after using it!
Jim Vose