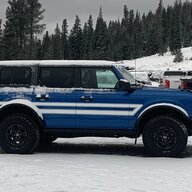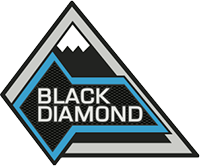 Well-Known Member
First Name

Josh
Joined

Aug 24, 2020
Threads
Messages
Reaction score

5,839
Location
Vehicle(s)

2019 Ford Expedition, 1987 5.0 GT Convert
Your Bronco Model

Black Diamond
Ford was reluctant to disclose the reason for the roof delays, instead choosing not to name drop the supplier. However, that was forced out of them.

We know why the roof was delayed (there are threads dedicated to this info in this forum).

Also, Mr. Levine announced many, many months ago that there were planned editions all along. Had this been a year without JIT inventory issues and labor shortages the world over then perhaps this would have been smoother. However, JIT inventory globally sourced mass manufacturing doesn't work with inventory and shipping disruptions. So here we are.
I get the manufacturing thing, crap happens and we don't get to have black, white, and color matched tops in the first year. I was just day dreaming about why we couldn't have had the white ones come first and push the black and color matched to 2022. My answer to myself is that all along Ford was saving the white top for the high end Bronco that would have matched the FE this year in price and when the top problems crept up they got pushed with the Heritage Package to next year. The MIC and Mod black top are for the poverty level Broncos and the Mod white top was meant for the highest end Bronco. It was just a daydream, that's all. My ultimate failure is trying to reason through corporate Ford decisions I guess, lol. When in doubt, follow the money.