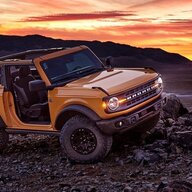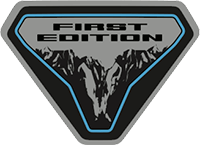 Member
First Name

Lance
Joined

Jul 8, 2020
Messages
Reaction score

34
Location
Vehicle(s)

1974 Bronco, 2015 F250, 2019 Mustang Bullitt
I've never got the whole thing about buying a vehicle for looks, but maybe I'm just too practical. I don't give a rats you know what about the looks if it's not functional. Yeah, I like a certain color or scheme, but tires are about function. They are important. Doesn't matter what you've got suspension wise or under the hood if the tires don't deliver.

Get the size and type tire you need. Not what looks cool at the mall, cause no one cares.
I agree to a point. My 2015 F250 Crew is a work truck, just an XL. However the stock tires did look stupid small. (and the stock Firestone tires literally were falling apart at only 28k miles, small hunks of tread were flinging off on the Hwy) Switched to a larger, Cooper AT without a lift or other mods. The truck rides better and the Coopers now have upwards of 45k miles on them and still have plenty of tread left.