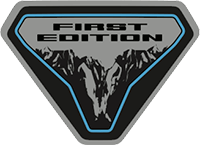 Well-Known Member
Radar detectors are the most useless item to put in a vehicle. If you pay attention and drive reasonably, you'll see cops running radar long before they can pick you out of a crowd for speeding. Use the space for a dash cam instead.
LOL this statement is so NOT true. Do your homework.
A good radar detector can detect active radar up to 5 miles away, but the cop needs to be pretty close to you. And fyi they can pick you out of a crowd, and they are very good at hiding lol.
Get an Escort directional Max 360 and you'll even know when you've passed the trap where you never saw the cop. Happens all the time. A dash cam won't do squat to keep you from getting speeding tickets.
I have them in all my cars and trucks, and they save my bacon all the time. Even with an instant detection attempt pointed at you, you can often slow down fast enough before the cop can get a reading. Unfortunately in that case they'll claim they're trained to estimate speed accurately. Laser is a different thing, but they are not used as much because you can beat them in court.
Last edited: