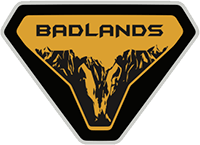 Well-Known Member
Do you have a #FordBronco 2-Door, 4-Door or Sport question?
Reply to this tweet with your questions and we'll have our Bronco team answer as many as possible today starting at 3:30 PM EDT, 31 July 2020.
HAVE A QUESTION but DON'T HAVE TWITTER?, post
@BroAD
your question in this thread and I will relay it for you on Twitter.
I will "like" your post once the quest has been asked.
Once the questions are answered, I will try to export the thread into PDF and post to this thread.
Last edited: