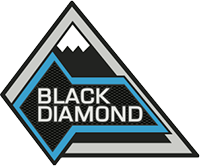 Well-Known Member
Truetrac doesn't work off road at all. I have some experience w/those...worse than LSD. Might as well just leave it open if you were going to go that route.
Curious what you used it on, because they do work as designed - well enough for Humvees to tackle serious lines in Moab (with plenty of 3-wheeling) with proper driving technique. (Not sure who makes the diffs in the H1 but they operate on the exact same principle)
I've also seen them used effectively with modern off-road traction control, on LR3s and LR4s and such. They complement the traction control perfectly because they are torque biasing. The TC brakes the one that is in the air, so you get a multiple of that braking force transferred to the other wheel.
Not a true locker, and I'm not suggesting it functions as one, but they do work and have the advantage of being completely transparent on the road and in severe weather situations.
I so desperately hope you are right, and that those options are reasonably priced as standalones. I'll be pleased as pie if I can get my BD with the extra-low low range and upgraded ring gears, at which point I think the 4.46 gearing will be adequate (especially in conjunction with a hopefully Ford-sanctioned ECU remap) for whatever tires I eventually want to run.
Last edited: