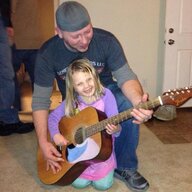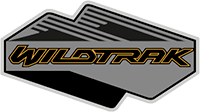 Well-Known Member
First Name

Dave
Joined

Aug 25, 2020
Messages
Reaction score

968
Location
Vehicle(s)

03 Expy, 59 Apache, 20 Z71 Silverado, 78 C10
Vehicle Showcase
Like the idea, but I plan to work with a buddy of mine who makes custom Kydex holsters to set something up for me...maybe an interchangeable mounting set up so I can swap out holsters/guns easily depending on what I feel like carrying. Alot will depend on available space to mount stuff also what's easily visible if and when pulled over...last thing any of us would want is to get pulled over and a cop sees a holstered firearm or worse yet an empty holster, then you have a nervous cop at your door...not a good thing.
That's pretty cool.
Here in NC I haven't had any issues. Several license checks and so on.
I just put my hands on the wheel with the window down. Officer comes to the window, I say "I have a concealed carry permit and license in my wallet on the same side as my firearm. How do you want me to proceed?"
They ask me to slowly with one hand unbuckle the seatbelt and get my wallet, I comply, no issues.
Maybe NY is different.
Most officers are pretty cool as long as you aren't giving them a vibe to be uncool. Being as upfront and respectful as possible go a long way in a tension-free exchange.
If I happen to have it on the magnet I will do similar.
Hands on the wheel. They approach, I let them know I have a permit to carry and the firearm is in plain sight there and will not move and I won't be touching it while I get them my license and permit.