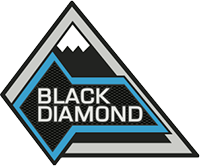 Active Member
First Name

Dennis
Joined

Aug 7, 2020
Messages
Reaction score

53
Location
Vehicle(s)

2017 Chevrolet Equinox
Like a lot of things in life, transaction costs and interest costs will greatly affect your ability to accumulate long term wealth.

People who move a lot, for example, end up paying over and over for cost of moving, closing fees, and never move past the point in a mortgage where you are paying nearly exclusively interest and no principal.

And that's a similar point to how I view leasing: car ownership is a necessary thing for life in many parts of the country, and in the case of a Bronco, maybe it's an entry requirement to something else you want to do. I want to be able to vacation to the west (and eventually move to the west) and run trails.

I've adapted a "buy it for life" philosophy as much as I can - in part because of transaction costs, in part because having continuous payments for things means you aren't banking that money for a life when you aren't going to be held captive to a job to be able to pay for the thing. And ideally with a vehicle - if I can stretch the life of it to 10, or 15, or even 20 years - seems like a much better return on investment than continuously having a car payment (which is what leasing sets you up for).

(And total aside, I've had a lot of debate about what the "best" route to get to this is in a vehicle - and there's a lot of trade-offs. Obviously an older vehicle is going to have some higher cost of maintenance than if you continuously keep a car with 0-50k miles.)

It comes down to your values, and what you value and the trade off of your time versus having the possession.