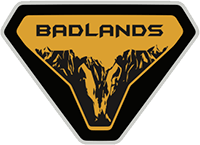 Well-Known Member
Because all Broncos have remote start with or without the Mid Package. All Broncos have FordPass Connect which means you can remote start it from your phone.
Well that's still remote start so again the question was why would anyone be so against having the option on their car? It's a good feature.
People who park in their garage?
I remote start my car in my garage, garages aren't exactly super warm unless they're heated. Besides you can start your car at a restaurant, someone else's house, the mall. Anywhere. I always let my cars idle in the winter for a little bit, preferably before I'm sitting in it freezing.