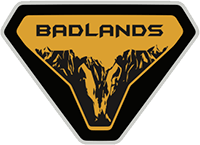 Well-Known Member
This is all just insulting and frustrating.

I think that's why a lot of us are flying off the handle with this.
You're making a throwback design Bronco but not offering a white top yet!? Plus you already showed us a beautiful one from the start.

This is not hard to do and it's getting obvious that Ford is just manipulating us to keep interest or try to profit more or keep new options in the bag for following years.

It should not be surprising people are upset but we'll see what happens.
Guessing Ford underestimated the response to white top on the "show" vehicles and now they're in a pickle to get the customer what they want. Same applied to the Mansquatch. They are listening -- they are testing -- they are planning. Just need to figure out how to squeeze as much money out of the "willing to pay public" on a year-after-year basis. I usually lease my vehicles, but plan to buy the Bronco and keep a long time (as long as it has white roof and a color I like (which is still TBD to me).