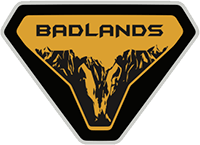 Well-Known Member
First Name

Cappy
Joined

Aug 26, 2020
Messages
Reaction score

2,009
Location
Vehicle(s)

2021 Ford Ranger
Okay guys, so Priority Orders are a thing.
Some dealerships were offered "Priority Orders" based on their performance and region. Dealerships that fall into this category have been given a select number of "Priority Orders" for their dealership. A few other dealerships, with lower visibility have been given a single priority order to help with regional sales.
How they work: Dealerships are alloted the number based converted orders.
The most a dealership can get is 2. The least is 1.
What are they? Priority Orders are just that, priority orders. Dealerships are able to award them to whomever they please as long as the person had ordered a Bronco by 3/19.
What does this mean?
Priority Orders are moved to the front of the build queue regardless of Reservation Time Stamps.
Dealerships have been told to try to assign the priority orders to "Valued Customers that may have missed out on an early reservation. Or high commodity customers that may have been pushed back even though they have an early reservation." But, ultimately, it's up to the dealership. (If you have a buddy at a dealership and he gave you a Priority Order, more power to you.)
Priority Orders cannot be accepted with Model Year 2022 options. They can only be used to build Model Year 2021 Broncos.
Builds with a 99 priority code [do not build] cannot be a "Priority Order".
Not all dealerships are being offered a "Priority Order" to assign to their customers.
The dealerships were informed of this special program about two weeks ago.
If you have not been contacted by your dealership, it is likely they have already assigned the "Priority Order" to someone else.
"Priority Orders" will still follow Reservation and Commodities rules. If a 4/17 reservation and 9/30 reservation are exactly the same build and have been selected as a "Priority Order", the earlier reservation will be built and shipped first.
Only one batch of Priority Orders is being built and distributed to various dealerships around the country. One and done, folks.
After all the Priority Orders are submitted, there will be no more offered to dealerships.
A "Priority Order" with high commodities could still be pushed back into the queue but will still be built in MY21 as long as it doesn't have any MY22 options. And will be built before other vehicles with the same commodities restraints.
Keep in mind that of the roughly 80,000 Broncos being built in MY21, a fraction of a percent will be affected by Priority Orders.
I missunderstood what I was told, it's 5% of MY2021s are priority orders.
Will this affect you and your build dates?
Not likely.
Possibly, it's dependant on how your dealership allocates them.
Unless you're in a very packed dealership, you won't even notice this change, because the people that are typically going to receive these orders will be pushing back orders that begin in August or later.
Was wrong on this point.
Some final words. This special program was sprung on the dealerships. Your dealership had no previous knowledge about it until the Ford rep came in and told them a couple of weeks ago. This was something Ford decided to do to reward dealerships for outstanding performance and customers for being loyal.
How your dealership handles this special program may vary.
New information here:
https://www.bronco6g.com/forum/thre...rity-order-slots-were-given-to-dealers.15245/
This is irrelevant now but some of you may have seen your priority number change. This may be why.
EDIT: This is me now.
Last edited: