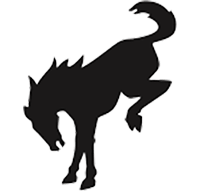 Well-Known Member
It's a real thing in that

1. Ford has a written break in procedure for the bronco and

2. Mechanically there absolutely is some breaking in that occurs between mating surfaces in components.

What's different is that there as many opinions about the best way to "break in" a motor as their are Internet forum users.

The written Ford procedure is basically to not do any sustained highway driving (constant speed/rpm) and no flogging it, for the first 1,000 miles.

If a vehicle isn't broken in correctly there can be a whole myriad of scary consequences, but usually it's along the line of mechanical surfaces improperly mating and allowing for increased oil consumption/leaking and/or premature wear of parts deep in a engine you really don't want to have to replace.
No sustained highway driving? That's going to put a damper on people using it as their daily driver. This will be my first brand new vehicle because I have always bought used, so I had never heard of this. I thought maybe this was a newbie prank or something.
Leave it to you to know the answer @ZachDanger
Thanks!