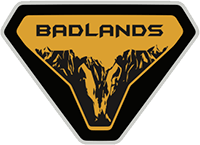 Well-Known Member
First Name

Mike
Joined

Jan 10, 2020
Messages
Reaction score

2,476
Location
Vehicle(s)

'19 Ram Rebel, '07 A4 Quattro
Thread starter

Thread Starter
probably it will and probably you are not paranoid this is a really good question. Most OEM ICs heat soak quick. One good hit and it heat soaks, the next hits power reduces considerably. So bigger IC will just make back-to-back hits more consistent. An aftermarket aluminum version would be helpful.
Some newer IC cores are sandwiched with the condenser and radiator. I wonder if the engine controller is smart enough to engage the electric fan if the charge temp is above threshold?

enough of the rant. The OE winch POSITION is junk IMHO I'll wait for a more stealth winch (or fab one up) and an aftermarket IC wouldn't hurt anything.
Aftermarket Intercooler was always a must for me to do, while I'm definitely gonna do a stealth winch now
Thanks!