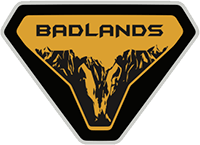 Well-Known Member
The factory wiring diagrams don't differentiate between with tow or without (at least not right now). Looking in the parts system there are dozens of options for the rear harness with or without tow, 2 or 4 door, audio system, sway bar disconnect, etc. Most F150s, even without factory tow will have the plug taped to the harness. I'm not confident non-tow broncos will have the plug which means we will have to tap into the tail light wiring somewhere.

If you tap into the brake/turn circuits in the back the tow module/converter will do the rest. I would like to find out if there is a circuit running back to provide battery power for break away charging and interior light if needed.
I think the key to solving by part numbers will be comparing the 2 door non LED (Base Harness) to the most stripped down 2 door LED Harness with no tow package. That will eliminate the options If you have service diagrams available, I could tell you from them.