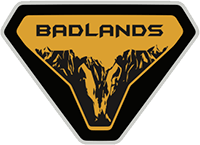 Well-Known Member
First Name

scott
Joined

Aug 7, 2020
Messages
Reaction score

55
Location
Vehicle(s)

ram hds fj cruisers broncos
Big Picture approach invoice and below invoice pricing. Smaller groups have not had the clout. Buyers in California, Washington, Oregon, Utah, Colorado, Idaho, New Mexico, Nevada, Arizona continue to go East with their reservations. Below is a list of dealers to be maintained willing to meet the big three dealers.
I don't see Western United States, west of Continental Divide, dealers offering anything near Granger of Iowa, Stephens of West Virginia, Laura of Missouri pricing. The approach by members has been divided to smaller, more local groups to no avail. Combining the entire buying power, at least at first, could garner some competition and transparency among dealers. I will post below the Granger, Laura, Stephens deals and edit.
Below is List of any dealer willing to commit:
1. UPDATE: 10-10-20 per manager, it is a Case by Case scenario by Damerow Ford. Please contact to lock your deal before moving reservation.
Previously was understood> Damerow Ford, in BEAVERton!
OR. on 10/4!
acknowleged $1000 below invoice.
Details to follow.
Doc fee $115 but also .5% Privileged Tax for all buyers $200 estimate. So estimate $315 fees as of 10/5 full plans pending.
Point of interest: Florence, OR is 168 miles south and is extensive beach and dunes recreation area on the coast. Very fun and road trip worthy.
We have our 1st Dealer on 10/4 as report by
@Duck
on page 3. 10-4 good buddies. We got a convoy.
A link to the spreadsheet post you've probably seen:
https://www.bronco6g.com/forum/thre...eet-x-plan-vs-invoice-and-below-invoice.2319/
X plan offers some protection against ADM and fees but Granger offers about $1300 in additional savings.
X plan offers little savings from MSRP on lower trim levels.
Last edited: