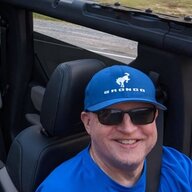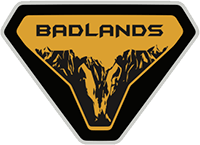 Well-Known Member
First Name

MIke
Joined

Jul 12, 2020
Messages
Reaction score

393
Location
Website
Vehicle(s)

Subaru Crosstrek, Subaru Ascent, BMW K1600B
I'll order it in Dec or when that option becomes available, the $100 deposit and what ever my deal wants down at time of order are all refundable. I'll test drive it when it comes in and give it a good once over, if I don't like it I'll get my $ back and the dealer can mark it up to their heart's content, put it on the lot. At least that's how I understand the process.
I'm pretty sure I'll like it and take it home, but if I don't fit or just don't like it, I'll walk. I don't see this as so different from looking at something on the lot, driving it and either buying or walking away.

I haven't bought a new car in 17 years, but I'm pretty sure that's how the process works?
https://www.ford.com/help/terms/bronco-and-bronco-sport-reservation/
Per item 10 on the list, my understanding is that the deposit is only refundable until the order is placed. In other words, if you walk away after the test drive, you lose the $100.
I had initially planned to wait to drive one before I reserved. But the recent confirmation that Ford would not be building inventory stock this coming year, coupled with the below invoice offers from Granger and Stephens, nudged me to go ahead with the reservation.
Even with that, I'm guessing my wait now will be just about as long a wait as folks now without reservations (since I made mine this month - Oct 2020). I decided to go ahead with the reservation b/c I feel pretty confident about going forward with the Bronco. It seems to perfectly fit what I've been wanting.
But if not, I'm not too worried about losing the $100.