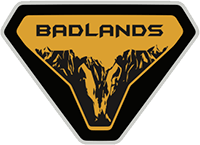 Well-Known Member
Seems with the FAQs, Ford has left us with more questions than answers. Because they can't or won't tell us how each of us are affected.
Here what I'd like to know:
How bad each commodity, when will it be fixed? I fear they won't give us numbers because the situation is more than just MICs and Hardtops.
Month or Quarter/Year estimate for my order.
If I alter my order, how will that affect my order?
I switched to soft top w/ prep kit this morning. And I also asked to test drive a 2.3 bronco when a demo comes in.