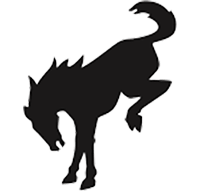 Well-Known Member
Bronco II didn't hurt the Bronco. Itll be ok.
Imagine if the Bronco II came out BEFORE the big Bronco (not 5 years AFTER it). Imagine if it said B R O N C O across the grille and not just "Bronco II" on the fenders (only place I remember mine saying Bronco II on the exterior?). If the sport was released after, it would at least make a little sense. The little brother being born first doesn't make him the little brother does it?? It's clearly confused many people, especially those who are not familiar with Fords. But, you're right, it'll all work out and sooner or later people will get it. My reference to people thinking they got a Bronco wasn't meant literally they thought they bought THE Bronco, just that they are not getting something ( in my non professional internet opinion ) worthy of the Bronco name. I believe the sport is good at being what it is, a small, rugged CUV. Just don't agree that it's a "Bronco" in name( rugged body on frame ute ).
In other news, my dealer still hasn't even told me their Bronco mannequin is in......Haven't heard a peep since I ordered. smh.....