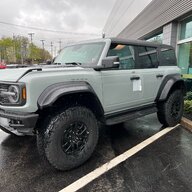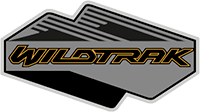 Well-Known Member
First Name

Raptor911
Joined

Jun 17, 2020
Messages
Reaction score

1,514
Location
Vehicle(s)

2019 Raptor, 2018 BMW M2
I disagree. My dealer has a standing policy that they will not take a deposit.
Regardless, we will see when ordering starts. let's see if granger and Stevens ask for a deposit.
again abandon orders become dealer stock so dealers really don't really care if you are serious buyer or not. They would love to sell it to a walk in customer and get more money.
Yep. I plan on bringing my own Credit Union as a backup for financing. If Ford offers better financing (unlikely I think, though my credit union isn't GREAT) then I would ask them to see what they would give me. I've just heard of soft credit pull vs. hard credit pull and was curious of the difference.
I don't think a dealership asking for an additional deposit makes them non-legitimate or shady. With the new penalties that Ford is going to be implementing for Broncos that are not delivered to the original reservation holder, I expect many dealers will now be requiring deposits at time of order as a way to weed out those that are more likely to walk away from the sale.

As far as a down payment, no that should not be required until pick-up/delivery.



I know the timing sucks but if you are not able to swing $500 (or whatever) for a deposit then you probably should not be buying one. Theoretically, the deposit money should be coming out of your down payment kitty (not your Christmas budget). If you have not started on saving for a down payment yet then you probably won't have the money by the time your order comes in, thus increasing your potential to walk from the sale, then the dealer gets penalized. Which goes back to the beginning of my post.