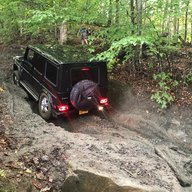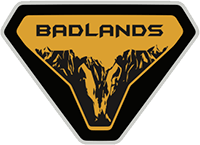 Well-Known Member
I agree, it is vague and you could interpret it either way specially as the first part focus on "DO NOT use 4WD drive on DRY hard surfaces" and rain is obviously not "dry"
Honestly I don't think it is a big deal, even "GOAT's slippery" engages 4WD, and there's no warning just like the other modes, nor a max speed warning.
But good to know it is not intended for rain and you can really feel the jerkyness and braking feeling while turning a very low speed to realize it isn't right.
When you restart the car you are being asked if you want to keep the previous GOAT mode, but if IIRC if you just pressed 4H there's is no warning and it stays in 4H, if it is that sensitive I would expect a warning, because after restarting there's a good chance 4WD is not longer necessary.
Does Slippery mode engage 4H by default? That would be confusing to me as I thought Slippery was an on-pavement setting.
I have 4A and Slippery mode defaults to that.
I would have suggested Slippery mode for rain to take advantage of the other settings you can't directly control, e.g. throttle and traction control. Defaulting to 4H would keep me from using that unless there was snow/slush/sleet (or loose gravel) on the road.
You're not missing much without 4A. It's still basically a part time 4WD transfer case. As far as I can tell, it only transfers power to the front wheels when applying enough power to break the back tires loose. Mostly helpful when accelerating from a stop.
For safety while driving, you're not going to get the benefits of AWD. You're still relying on traction and stability control systems to keep you pointed straight. Which is why I'd recommend (and expect Ford to have programmed) Slippery in 2H for those without 4A.